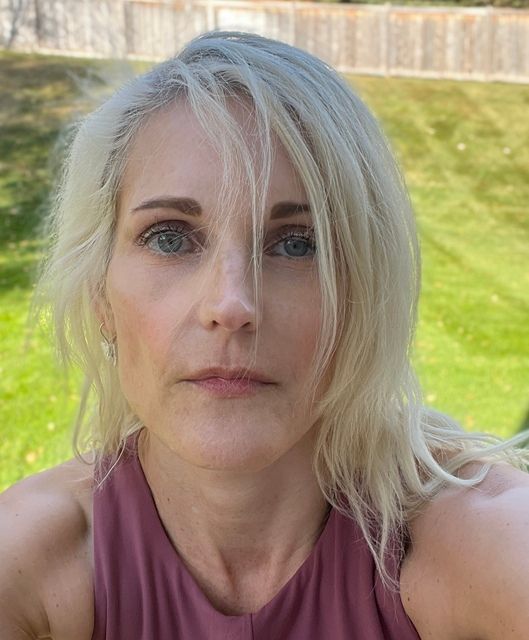 ---
What problem does your business solve for your customers/clients?
"As a women's holistic coach and yoga teacher, I like to think that rather than solving their problems, I empower women to celebrate their unique identify, boldly use their voice, and proudly take up space."
How do these women know how to come to you for this problem? Is yoga the lead in to coaching?
"Great question! Some women are specifically seeking coaching and we stick to that agenda. Many coaching clients want to delve a bit into yoga, so I incorporate movement and meditation into our sessions. Some clients choose to have separate yoga sessions each week. Some clients stick to coaching, and some clients, when they are finished with coaching, having accomplished all of the goals they initially established, choose to continue meeting with me for individualized yoga/meditation/mindfulness sessions. I also have a couple of clients who I just teach yoga to. It's entirely up to each client, and what a client wants and needs can change over time."
How much do you share about yourself during our time together and why?
"I am not a traditional "blank-face" coach who is anonymous and remains a stranger. Based on personal and professional experience, having a real connection, which includes some give-and-take, is essential. I disclose only when it serves my client, and only when relevant. I believe in being relatable and imperfect."
What led you to become a wellness practitioner?
"When I was 12 years old, I was hospitalized with anorexia. I was so fascinated by my therapist and how she helped me, and so moved by the desire to help others, that I decided my calling was to become a psychologist. My decision never wavered, which was truly a gift from a very challenging circumstance. Helping others heal and grow is a calling, not a career. I love what I do!"
Do you assign homework and activities for me to do between sessions, why or why not?
"Yes, but they are always suggestions, and always optional. I don't believe in mandatory assignments or homework, since I want my clients to have full agency over their healing process. However, there are a lot of worksheets and journaling assignments that I've found to be personally and professionally useful.