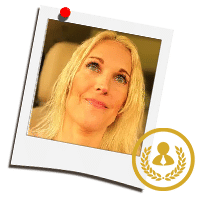 ---
I am a passionate women's holistic life, wellness, and spiritual coach, as well as a yoga, meditation, and mindfulness teacher. Previously I worked in mental health, under my doctoral degree in clinical psychology; specializing in trauma. I transitioned into my current role as holistic healer and yoga, meditation and mindfulness teacher due to a desire to escape the limitations of bureaucracy and insurance, and my strong belief in the mind/body/spirit connection and its necessity in healing.
My business is called tula soul and my mission is to help women find balance, boldly use their voice, and proudly take up space. Tula means 'balance' in Sanskrit, 'wind' in Finnish, and 'poem' in the Philippines.
Specialties include: eating disorders, body image, trauma, relationship issues, communication, abuse, addiction, depression, anxiety, stress management, transitions, low confidence, goal-setting, career issues, etc.
I teach a wide variety of yoga styles, including bhakti, hatha, vinyasa, tantra, nidra, restorative, yin, etc. My sessions are always trauma-informed, adapted to any level of experience (including no experience), and body-positive....
---